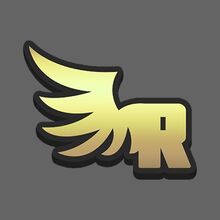 Overview
The Miner's Haven Resurrection Update is an update that was released on September 19th, 2017. The update introduces Evolved Reborns and Luxuries, as well as adding a few new items.
Changelog
General
The DuckTales ROBLOX Event has come to Miner's Haven!

Reach $1M for a special prize!

The map has been changed, this time the map centers around exploration and discovery.
New GUI by Berezaa, made to support the new Miner's Haven features and to reduce clutter on the screen for screenshots.

Main GUI disappears when you leave your base.
Only shows cash and base options (bound to E (Inventory), F (Shop), or C (Settings)).
RP and uC moved to base options screens.

Settings now bound to 'C'.
New music to accompany day and night sequences.

Now with a smooth transition from day to night, and night to day with their own sound effects.

Very dark night mode returns, now almost impossible to see without a light source.

Flashlight is buffed with wider range and brighter light.

The Ice Cream Man departs, the Masked Man returns.
Item hitboxes now light up, making them easier to see at night.
Save slots are added, save up to three different game sessions.
Global and Local Radio has been removed.

Now replaced by the "Base Radio" gamepass, starting at R$200.

New currency: Megaphones
New global leaderboards
Returning tier: Almighty
Some shop items have been downgraded in tier and had their prices changed.
Chat
Chat is now using ROBLOX's standard chat instead of the custom chat.

/e dance, /e cheer, etc. now work properly.
Mobile users can now talk again.

Miner's Haven Submitters now get their own prefix: [Builder]
Chat prefixes are no longer abbreviated.
SHOUTS: No longer uses uC for shouts, instead uses Megaphones.

Shouts that get filtered by Roblox are not sent.
Multiplayer Co-Op
Give base permissions for players on the server, allowing them to buy, sell, and/or place items on your base.
You can buy uC for others when you're at their base with a permission.
Reward for helping players on their first rebirth.
Mystery Boxes
Mystery Boxes design has been overhauled, with simplistic designs.
New Mystery Boxes: Red-Banded Box, Spectral Box
Now takes less time to open a box and get an item.
Inferno Boxes are no longer rigged
Luxury Items
New tier: Luxury (misspelled as "Luxery")
Luxury-tier items are only available in boxes
Evolved Reborns
New Tier: Evolved Reborn
Evolve Reborns by placing the minimum amount of the desired Reborn required on your base without any others (this includes Decorations) then rebirthing.
Inventory
You can now favorite items with RMOUSE to have them appear at the very top of the inventory screen.
The five most recently obtained items will appear at the top of the inventory screen (below favorites).
Inventory made to fit every item that you own (previously it can only fit 200 items).
Shop
New tags for items to indicate their properties (remote, cell furnace, etc.).
Shop made to fit every item in a category (Transistor and Transponder will be obtainable normally again).
Two new mines: Emerald Mine, Onyx Mine
Three new furnaces: Electronic Furnace, Angelic Grace, Natural Spring
Five new upgraders: Jagged Enhancer, Serpentine Upgrader, Ore Winder, Ore Roaster, Spectral Upgrader
Several items taken offsale, such as: Berezium Mine, Crucible Iron Mine, Iron Excavator, Remote Iron Mine, etc. (however they are NOT reborn-proof, so take precautions)
Placing System
Added: Move feature (also works with multiple items)
Inventory stays open while in placing (PC players only)
You can switch to your next item on the spot with exclusive keybinds
Added: Drag-to-Place (not available on Mobile)
Exotics
Rebirth
Miscellaneous
Issues
The placing system was very jittery, often skipping unit squares and place items inaccurately. Items can also be placed outside the baseplate.
The Lucky Clover / Twitch Coin toggle for Mystery Boxes are nowhere to be seen.

The Lucky Clover and Twitch Coin counters are not visible as well.

Hitboxes were sometimes unresponsive, requiring the player to reset.
Sometimes the item header for hitboxes won't properly show up.
The Mystery Boxes would play the wrong fanfare sound (the exotic fanfare plays when unboxing a vintage).

Contraband-exclusive highlights are nowhere to be seen.

No item preview cards show up on Mobile.
The exact amount of items you have doesn't pop up in the inventory screen.
The Masked Man cannot be interacted with.
Trivia
Due to the lack of updates, the number of concurrent players on Miner's Haven dropped dramatically, the majority of players being experienced veterans. Hence the name, "Resurrection Update".
The Resurrection Update was the main project of Berezaa's term as a ROBLOX Accelerator. Alongside the project were plans to update Azure Mines, remaster 2-Player Gun Factory Tycoon, and bring back War Games (these three are Berezaa's other games).
The original scheduled date for Resurrection was on September 30th, but because of the DuckTales Sponsored Event, Berezaa had to force the release date to September 19th; reason why the update felt a bit rushed.
The Daily Gift feature was nowhere to be found when the update was released. It was restored at 9/30/2017.
Starting with the Skipped Life Update, Berezaa began releasing patch notes for his updates, from now on, update pages will link to those patch notes and additional notes and comments will be written on the pages. This means we will no longer copy and paste notes from bergames.com. In the case where patch notes get deleted from bergames.com, TWEM will keep backups.
All Miner's Haven Updates & Events Template Page
| | |
| --- | --- |
| 2018 | Fresh Air Update, Innovation: Black Panther, Magic Clover Event, The Layout Update/Easter Update 2018, 100 Million Visits!, Menu Refresh Update, The Gargantuan Update / Miner's Haven 3rd Anniversary, The Knowledge Update, Halloween Event 2018, New Heights Update |
| 2017 | New Year's Update 2017, The Ultimate Update, Golden Clover Event, Skipped Life Update, Pre Easter Update 2017, Easter 2017, Clan Contest, Exotic Day, Summer Update 2017, Fidget Spinner Patch, Birthday Update 2017, The Resurrection Update, Halloween Event 2017, The Life Saving Update, Black Friday 2017, Winter Event 2017 |
| 2016 | Early 2016 Updates, Xbox Update, April 2016 Updates, May 2016 Updates, June 2016 Update, Birthday Update, Fourth of July update, August 2016 Update, September 2016 Update, Pre Spooky Update 2016, Halloween Event 2016, Black Friday 2016, 2016 Winter Update |
| 2015 | Summer Update 2015, The Overnight Update, Halloween Event 2015, November 2015 Updates, Black Friday 2015, 2015 Winter Update |
Trending pages
All items (37)
A
B
D
E
F
G
H
J
M
N
O
P
Q
R
S
T