Removed Features
There were Multiple GUI's that were replaced with better ones.

The Lightningbolt Refiner used to be able to upgrade an unlimited amount of times, but was later nerfed due to it being too overpowered.
There used to be Private Islands that gave a Pineapple Refiner in Miners Haven. However, due to glitches and people losing all their save data, berezaa removed it, and were later replaced by VIP Servers.

You still get the refiner and a bunch of uC due to some following refunds.
Anticipated/Cut Items
The Easter Statues, an upgrader planned to be added in the 2017 Easter Update, was cut due to berezaa both forgetting and not having the time to add it.

It was first announced it would be added on berezaa's 4/16/17 stream, and announced that it had been cut from the additions on 4/29/17.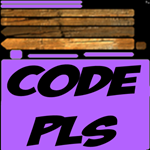 Removed Items