so as you have heard from the blog title im going to make a daily blog!
its going to be about unboxing, rebirthing and lots of fun stuf like that!
my main goal is to get every vintage that is unboxable and at least 3 exotics!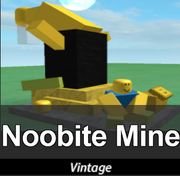 my side goals will be to get to life 1000 and to get an item accepted into miners haven!
its gonna start on friday!
see you there
Ad blocker interference detected!
Wikia is a free-to-use site that makes money from advertising. We have a modified experience for viewers using ad blockers

Wikia is not accessible if you've made further modifications. Remove the custom ad blocker rule(s) and the page will load as expected.