ok theres a lot to cover now that i kind didnt specify a date and stuff
first off i rebirthed! about time. though it was a giant diamond mine
but that wont upset my mood since im quickly back on my feet and now i have a new, powerful mine at my disposal
the basic iron mine
just kidding!!!!! i got a NOOBITE MINE aw yeah u jelly?????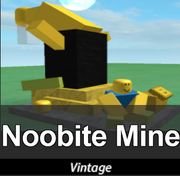 sure its not the most powerful mine ever or stuff like that
but remote ambrosia isnt supposed to be gotten early game
so yeah, bossfights5lyfe singing out! you can see my progress in the comments!
Ad blocker interference detected!
Wikia is a free-to-use site that makes money from advertising. We have a modified experience for viewers using ad blockers

Wikia is not accessible if you've made further modifications. Remove the custom ad blocker rule(s) and the page will load as expected.